DABNEY PLUMBING, near Dorking specialises in BATHROOMS: KITCHENS: HEATING: DESIGN: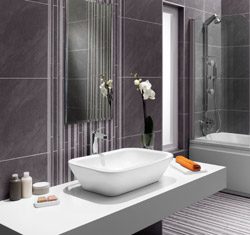 Dabney plumbing heating & building specialists has more than 25 year's experience in providing a comprehensive fast, friendly and reliable service. We cover full plumbing and heating installations, internal building renovations, fitted kitchens, new bathroom suites, leaking pipes and dripping taps in the Dorking area. Whether you are looking for bathroom and kitchen design and installation, home improvements or heating solutions, Dabney plumbing & building has the skills for the job.
Qualifications:
Clive and his team are qualified tradesmen with City & Guilds Plumbing and Heating levels 1 & 2 and level 3 advanced, commercial pipe-work and heating design. City & Guilds carpentry levels 1 & 2. The team includes a Qualified Professional Heating Engineer, Experienced Heating, Plumbing, Bathroom and Kitchen Installers all providing a fast, friendly and professional service!
Qualified Professional Heating Engineer working in the Dorking area

Experienced Heating, Plumbing, Bathroom and Kitchen Installer, working in the Dorking Area

Fast, Friendly and Reliable!